Teeth Whitening, Dental Implants, Veneers
Leitner Dental Arts offers a full array of dental services to help you maintain healthy teeth. You can read more on this page about specific services.
Bonding
Cosmetic Contouring
Crowns and Bridges
Same Day Crowns
Cosmetic Fillings
Excessive or Uneven Gums
Veneers
Sealants
Root Canal Therapy
Extractions
Scaling and Root Planing
Dentures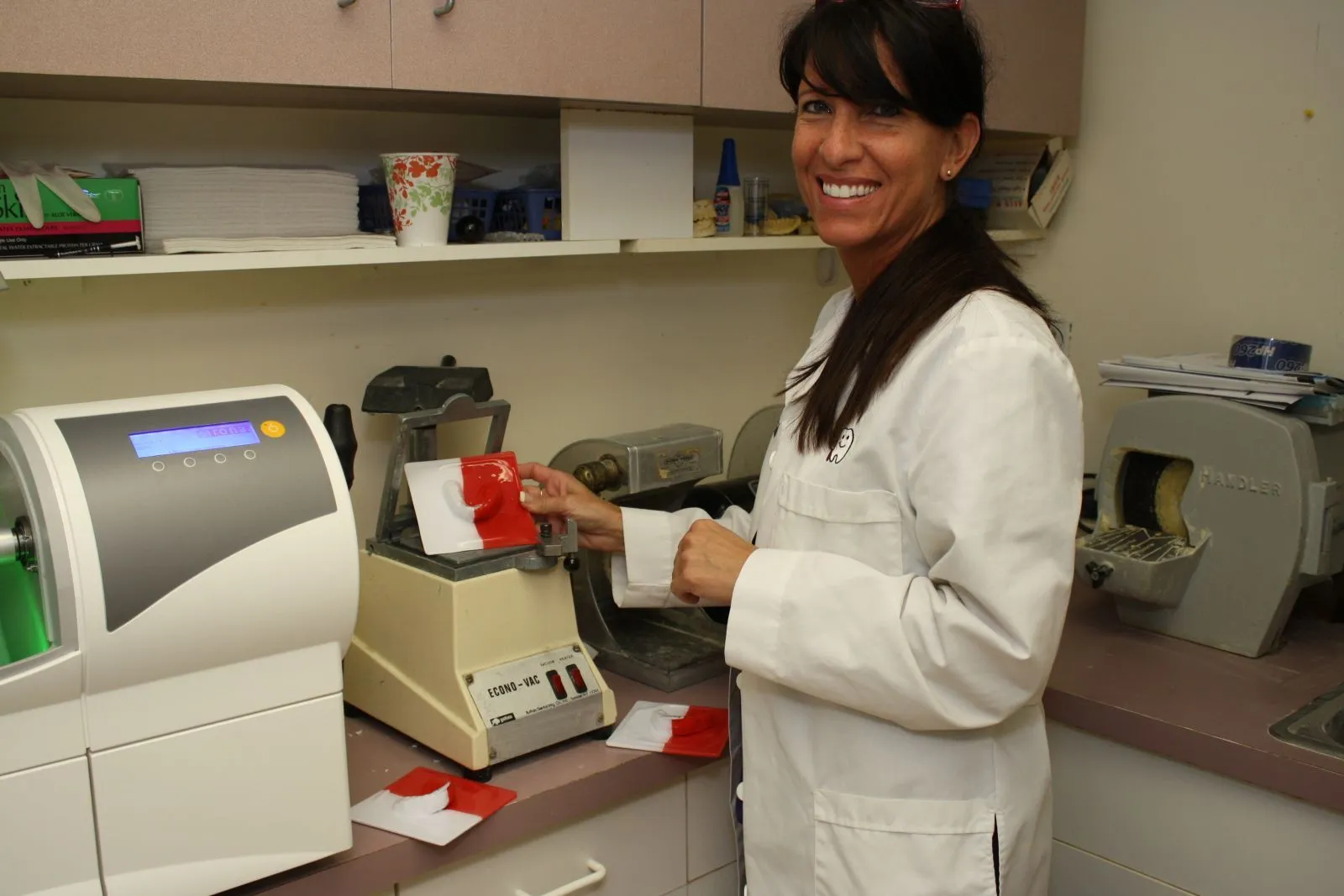 ---
WEB SPECIAL
Tooth Whitening System $199.00 - $350.00 Value
Now Available:
SAME DAY CROWNS
No need for a second visit!
---
Types of implants
Full upper replacements: The upper set of teeth is replaced with implants.
Anterior replacement: Implants are used to replace the front teeth (also called incisors and cupids).
Full lower replacement: The lower set of teeth is replaced with implants. Full lower replacement usually only uses six implants (near the front), which are used to anchor a denture. This obviates the need for denture adhesive.
Posterior replacement: Implants are used to replace the bicuspids and molars (the back teeth).
Single tooth replacement
Steps for these procedures include:
Missing tooth roots are replaced with implants, which are covered under the gum line.
A healing period of six months allows implants to take.
The implants are uncovered and extensions attached.
Replacement teeth are affixed to the implants and extensions.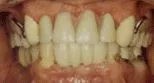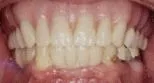 Before & After
Crowns
Crowns are synthetic caps, usually made of a material like porcelain, placed on the top of a tooth. They are typically used to restore a tooth's function and appearance following a restorative procedure such as a root canal. When decay in a tooth has become so advanced that large portions of the tooth must be removed, crowns are often used to restore the tooth. Crowns are also used to attach bridges, cover implants, prevent a cracked tooth from becoming worse, or an existing filling is in jeopardy of becoming loose or dislocated. Crowns also serve a cosmetic use, and are applied when a discolored or stained tooth needs to be restored to its natural appearance.

Procedure
A tooth must usually be reduced in size to accommodate a crown. A cast is made of the existing tooth and an impression is made. The impression is sent to a special lab, which manufactures a custom-designed crown. In some cases, a temporary crown is applied until the permanent crown is ready. Permanent crowns are cemented in place.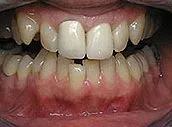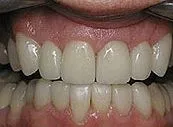 Before & After
Veneers
In just two or three dental visits, a veneer can reverse years of stains caused by foods, caffeine and tobacco use. Special thin laminates, called veneers, can also be used to correct discolored, worn down, cracked and chipped teeth. Veneers can also be used to close unsightly gaps between teeth. Stronger types of veneers made of porcelain, also called composite veneers, typically last longer because they are bonded to the tooth.
An impression of the tooth must be made and a veneer molded by a lab technician. Because veneers require a small amount of enamel to be removed, they are permanent and non-reversible.
The process involves buffing the tooth, removing an extremely thin layer of the tooth to allow for the thickness of the veneer, an impression of the tooth, and final bonding of the veneer to the tooth with special cement. A special light is used to complete the process.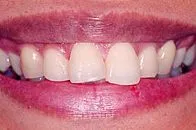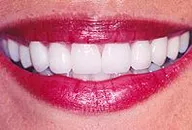 Before & After
What Sets Us Apart
We do whatever it takes to make your appointment as comfortable and enjoyable as possible. Dr. Leitner has extensive post doctoral education in all procedures with a focus on implant dentistry. Our patients and our team have fun in our office.